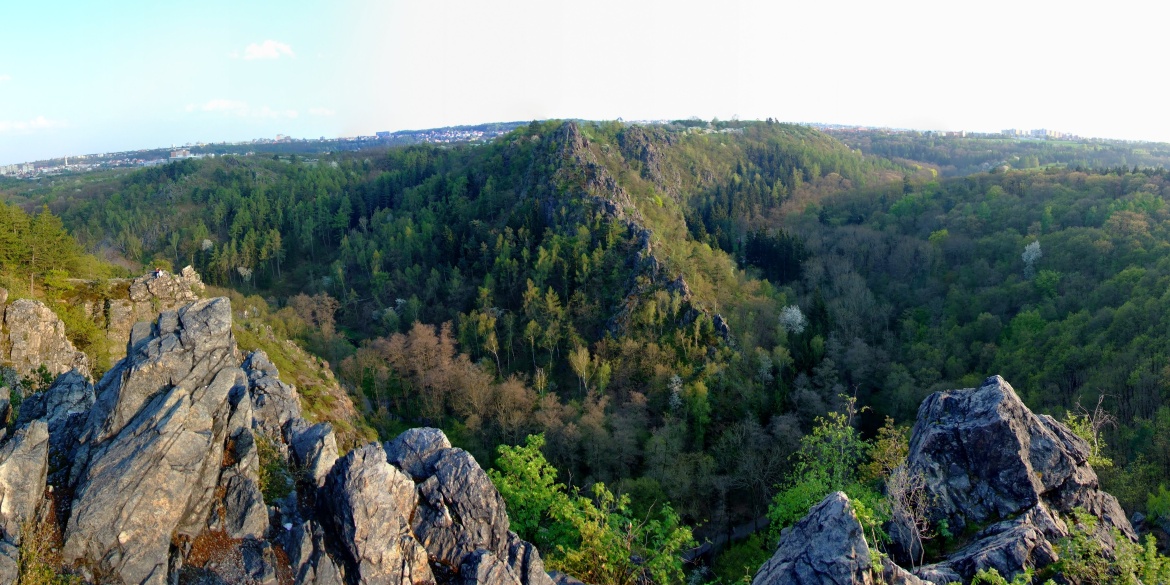 Fantastic hike in a beautiful secluded area just on the outskirts of Prague. Filip was terrific. Knowledgeable, considerate and generous with his time. It was exactly what I wanted--a beautiful hike in a remote area easily accessible from central Prague.
- Tom Haine, California, USA
This half day trip will take you on a pleasant walk through beautiful nature in the oldest and most popular natural reserve in Prague. In the spectacular landscape of Wild Sarka Natural Reserve (Divoka Sarka in Czech) you will feel far away from the city. However, it is no further than 30 minutes by public transport from the city centre.
Your local guide will meet you at 8:30 am in front of the Statue of St. Wenceslas near the top of Wenceslas Square. It is just outside of the metro A and C "Muzeum" station. From here you will travel by metro and tram for about 25 minutes to the hike's starting point. During the journey you will learn from your guide more about the life in the Czech Republic.
Here we embark on our hike along red hiking trail. We will first walk up to a hilltop where an ancient hillfort was once located. Then we will continue walking along a pleasant bridle way. We can hop aside the trail to enjoy views of the rocky valley deep below us. The next stage of the hike is a narrow footpath with some awesome views. You wouldn't guess that you are so close to the city. We will slowly descent to the creek itself to walk up again on the other hillside. In front of us will open another magnificient panorama. Windy road back to the creek and picturesque walk up the stream through rugged rocky canyon back to the tram stop. And after the hike you will have a well deserved a la carte lunch in a pleasant local restaurant with an on-site micro-brewery (main course and drink included).
Highlights
Beautiful views from the clifftops
Enchanting scenery of a wild stream running through a rugged rocky canyon
Experience Prague like a local
Tour Details
Meeting Point - "Muzeum" Metro A+C
9 km (6 miles) of easy to medium walking
About 5-6 hours long, relaxing tour
group size is not limited
Prague off the beaten path
Are you a solo traveler? We will accommodate you. Contact us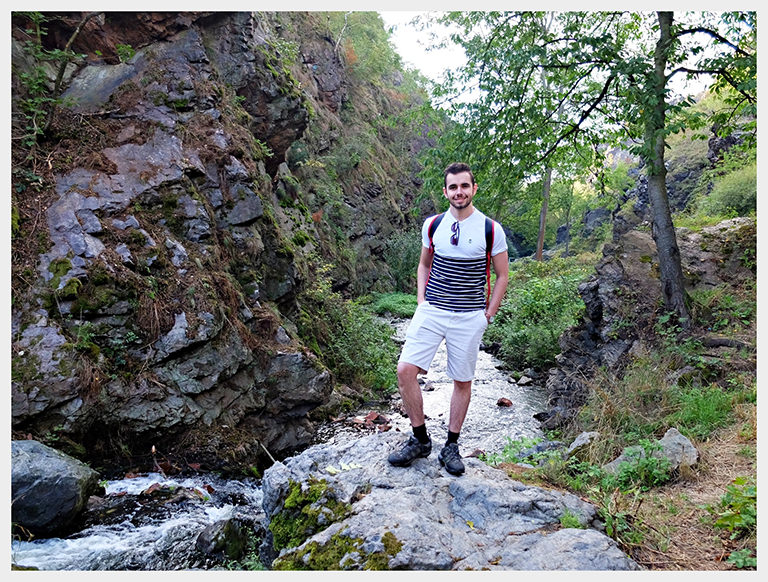 49 € / person
Children < 18 50% off
Price Includes
Guiding
Public transportation cost
Lunch in a nice local restaurant (main course and drink)
AVAILABILITY
Please see the tour calendar below
Tour starts at around 8:30 am and ends around 3 pm
Book Your Tour || Tour Calendar
Children <18 have 50% OFF
If your preferred date is not available, please contact us

Would you like to have your own custom made trip? Contact us