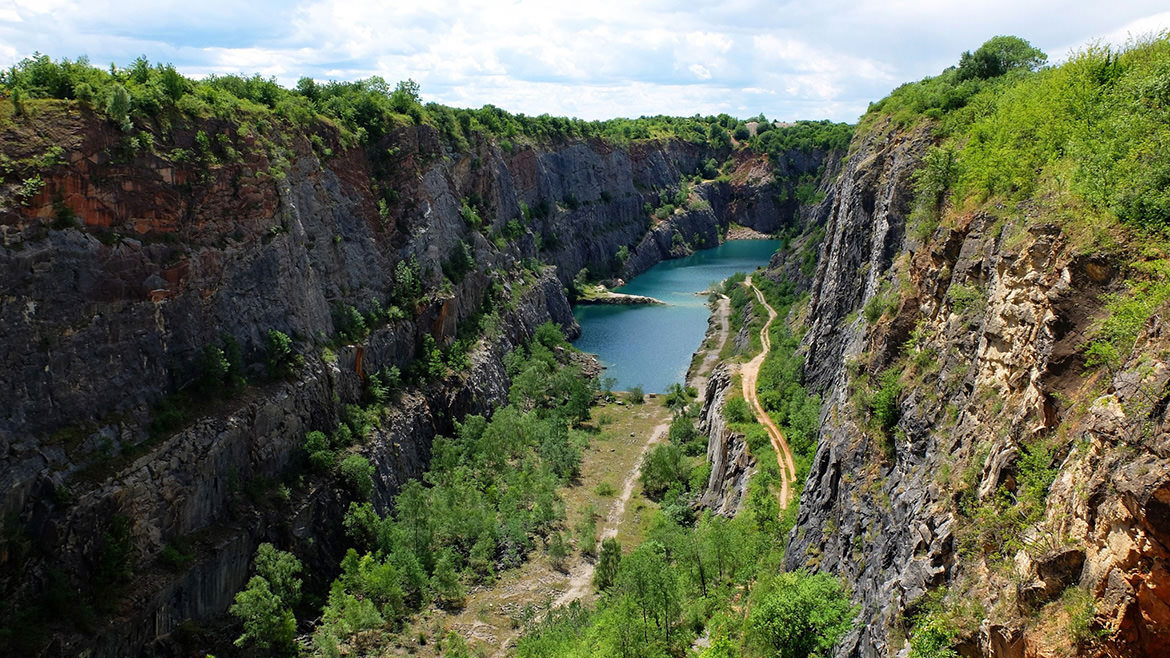 Filip took me on the "challenging" version of the Karlstejn and Velka Amerika hike, and it was an absolutely great day. We covered a lot of ground, but it didn't feel that long as we saw great sites like Karlstejn Castle, the limestone quarries, and an amazing overlook above the small village of Svaty Jan pod Skalou. Plus I learned a lot from Filip about the beautiful natural landscape and Czech culture. Even though I was the only person that day, Filip took care of all the little details - meeting me at my flat, preparing a great lunch, knowing good places to stop, etc. After several days seeing sites in central Prague, this was the perfect opportunity to see a different side of Prague. I highly recommend Filip and his tours!
- Paul, Minnesota, USA
This hiking tour will take you on the best one-day hike you can do near Prague. You will see the famous medieval castle Karlstejn and the old quarry Amerika which is also known as the "Czech Grand Canyon". It is located in one of the most beautiful parts of our country called Bohemian Karst (Cesky kras). This natural protected  area stretches along the valley of the Berounka river between south-western edge of Prague and the town of Beroun.
Your guide will meet you directly at your accommodation. In case more than one party signed up for the same tour, the meeting point will be at Prague Main Train Station (directions will be provided).
You will travel from Prague by train for about 30 minutes to the village where the hike starts. (For easy tour you'll go by bus for about 45 minutes).
PLEASE NOTE: This trip does NOT include the tour of the castle. However, the exterior of the castle is a lot more impressive than its interiors.
Tour Options
The standard tour includes 15 km (9,5 miles) of walking of medium difficulty (includes some steep ascents).
There is also Easy and Challenging option:
Easy*: 7 hours, 7 km (4,5 miles) of walking, mainly down-hill.
Standard**: 8 hours, 15 km (9,5 miles) of walking
Challenging**:  9 to 10 hours, 20 km (12,5 miles) of walking, with picnic lunch
*Restaurant lunch included (starter/soup, main course, drink)
**Price of the Standard and Challenging tours includes picnic lunch only (sandwich, a piece of fruit, bottled water).
Highlights
Skyline of the Karlstejn Castle
Stunning views over old limestone quarries
Old Jewish cemetery in Morina
St. John under the Cliff and the cave of St. Ivan (challenging option only)
Tour Details
For length and difficulty see "Tour Options" above
The best day-hike near Prague
Are you a solo traveler? We will accommodate you. Contact us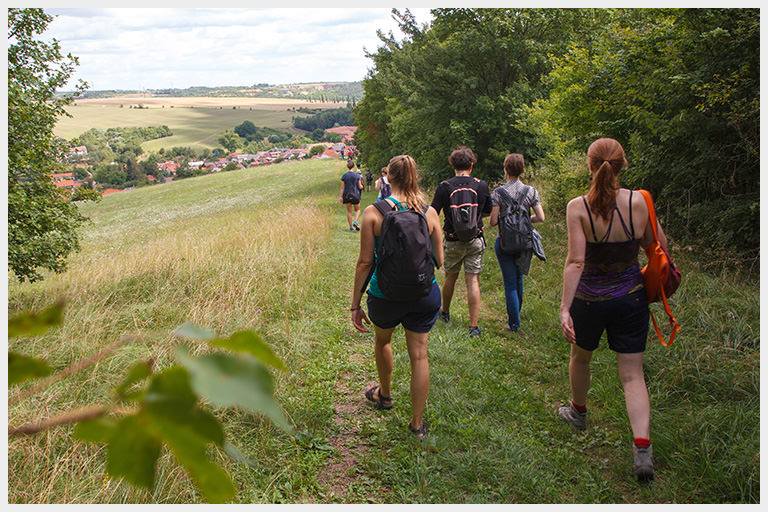 75 € / person
Children < 18 50% off
Price Includes
Hiking Tour
Bottled water & snack
A la carte lunch or Picnic lunch (as per tour option)
Public transportation cost
AVAILABILITY
Please see the tour calendar below. If your preferred date is not available, please contact us
Tour starts at 8:30 am and ends from 3:30 to 6:30 pm depending on the option selected
Book Your Tour || Tour Calendar
Children <18 have 50% OFF
If your preferred date is not available, please contact us
Would you like to have your own custom made trip? Contact us